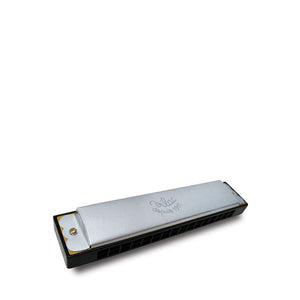 Vilac Harmonica – Black
Regular price €6,00 €6,00 On Sale
Have fun playing the blues and other musical sounds with the Vilac harmonica.
The simple harmonica is easy to grip and is great as a first introduction to learning to play the harmonica. There are 16 notes to be reached. This product is made by the well respected toy makers Vilac who have been making toys for over one hundred years, and display their passion and love of tradition in every item that they sell. Perfectly sized for small hands.
Product details:
Age: 3 years +.
Size: 14 x 3 x 4 cm.
Material: Metal.
Color: Black.