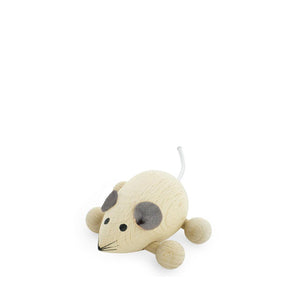 Miva Wooden Push Along Mouse - Natural
Regular price €6,00 On Sale
3 left in stock
Beautiful wooden push along toy mouse from Miva.
They're cute, quick and lots of fun! This adorable wooden push along mouse toy is great for small kids, as it is easy to hold and move back and forth. These wooden push along mice are available in grey and natural wood and look lovely together as a set. They are all lovingly handmade and hand painted in Czech Republic.
Product details:
Age: 3 years +.
Size: H: 4cm L: 8cm (without tail) W: 7cm.
Material: Wood and felt.