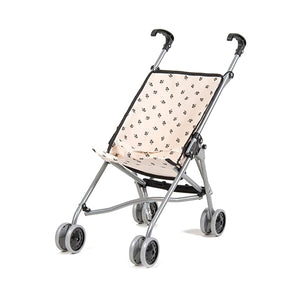 Minikane Doll Stroller - Nasturtium Ecru
Regular price €59,00 On Sale
Stylish floral doll stroller from Minikane.
This cute stroller is a great way for your toddlers to drive their plush or dolls around. Lightweight, easy to carry and folds flat for easy storage.
The pushchairs feature a safety latch to stop children pinching themselves.
Product details:
Age: 3+ years...the Minikane pushchair is a toy and is not suitable for transporting babies or small children.
Size: when folded: 65 × 10 cm.
Material: Uncoated 100% cotton.
Colour: Ecru print with Grey frame.
Made in France.