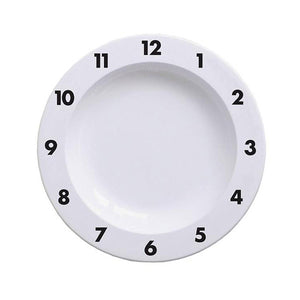 Buddy and Bear Dinner Time Plate
Regular price €9,50 €6,00 On Sale
2 left in stock
Buddy and Bear's plate with Numbers.
A clever clock design helps little ones learn their numbers and tell the time. This deep plastic kid's dish is super tough, making it perfect for everyday use; from picnics and parties to teatime tantrums. Team with the Clear Number Tumbler or White Number Tumbler for a nifty little set, a perfect for gift too.
Product details:
Size: Ø 23 cm
Material : Extra tough plastic, microwave and dishwasher safe, BPA free.
Black 'Number' screen printed design.
Designed and manufactured in the UK.
UK brand Buddy and Bear creates playful design for modern family. Their gender-neutral designs carefully capture the sensitivity and humorous charm of childhood and goes hand in hand with practicality. Designed and manufactured in the UK.