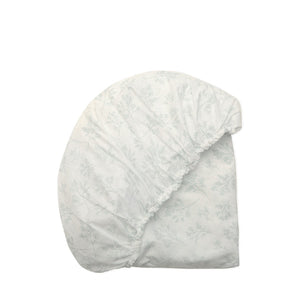 Charlie Crane Fitted Sheet for KUMI Crib - Pearl Blossom
Regular price €32,00 On Sale
1 left in stock
The PEARL BLOSSOM fitted sheet with floral print is made of organic cotton and will bring all the comfort and softness necessary to your baby's cot.
Made in France, it will effectively protect the cot mattress, while being delicate.
Product details:
Size: 68 x 40 cm.
Material: 100% organic cotton.
Care: Washable at 30ºC.
Made in France.
Launched in 2014, Charlie Crane is the brain child of Parisian product designers Erick Demeyer and Steven Leprizé. Fusing natural materials with outstanding ergonomically sound design, their collection of minimalist baby rockers and changing tables offer a host of stunning contemporary additions for your style-conscious nursery.