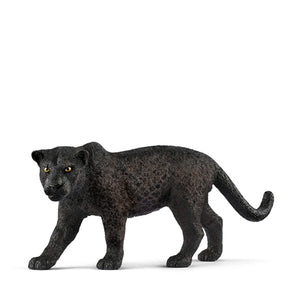 Schleich Black Panther
Regular price €7,00 €7,00 On Sale
1 left in stock
Black panther toy figurine from Schleich.
Jaguars and leopards with black coats are called black panthers. Despite their black coats, they still have the characteristic flower-shaped markings. Since these markings are as dark as their coat, you can only see them when the light is right.
Fun fact:
All big cats have the word "panther" in their scientific name.
Product details:
Ages: 3 years+.
Size: 11,6 x 3,2 x 5,1 cm ( w x d x h ).
Material: Plastic, hand painted.
These include the European Toy Safety Directive 2009/48/EC, DIN EN 71 and the international Standard Consumer Safety Specification for Toy Safety ASTM F963-2008.