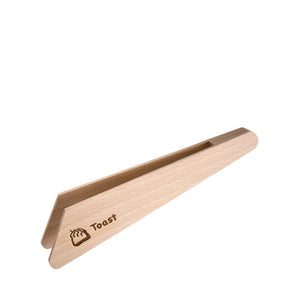 Redecker Wooden Toast Tong
Regular price €3,00 On Sale
7 left in stock
Wooden toast tongs from untreated beech wood from Redecker.
Handy tongs, ideal for grabbing your toast as it pops up.
Product details:
Size: L17,5cm.
Material: Untreated beech wood.
Classic design, beautiful aesthetics and quality materials, German-brand Redecker have been crafting household brushes since 1935. Their unique and durable designs haven't changed since, thanks to the family's dedication to tradition.