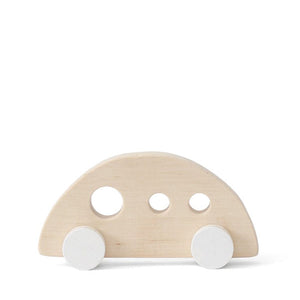 Pinch Toys Retro 70's Car – Car Maxi
Regular price €19,00 €19,00 On Sale
Sweet and simple! – Pinch Toys maxi car.
Vroom, vroom! Adorable retro 70's car is a great classic. Each is expertly handcrafted from beautiful light alder wood that is sustainably harvested, then painted with soft white non-toxic paint.
Packed in a pretty cotton drawstring bag.
Product details:
Age: 1 year +.
Size: 19 by 10 cm.
Material: Alder wood and non-toxic white paint.
EN/71 certified.