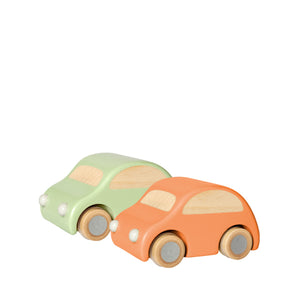 Maileg Wooden Car
Regular price €20,00 €10,00 On Sale
1 left in stock
Maileg pull back car.
Beep, beep! This charming wooden car by Maileg is crafted with a pull-back motor that makes it magically zoom with your little one's help, and just watch their eyes light up! Transportation toys are a childhood play and learning staple for a couple of great reasons. First, the concept of motion engages young thinkers' how-does-it-work.
Product details:
Age: 3 years+.
Size: 13 x 7 cm.
Material: Made of durable, high-quality beech wood and non-toxic wood paint.
Choose from two colors Lime or Orange.