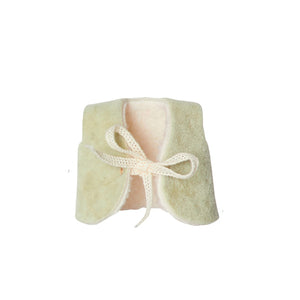 Maileg Micro Velvet Vest - Green
Regular price €7,00 €7,00 On Sale
Add a pop of color to your micro Maileg friend's outfit.
The Maileg micro green velvet is the sweetest piece of clothing that will keep your micro rabbits and bunnies looking extremely cute. This soft velvet vest looks great on a micro bunny or rabbit or on any big brother or sister mouse (13-16cm in length).
Product details:
Ages: 3 year +.
Size: L. 5cm.
Material: 100% cotton.