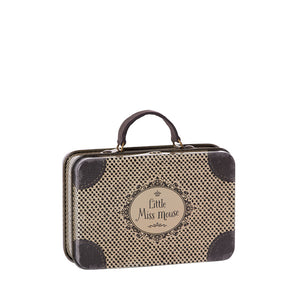 Maileg Metal Suitcase – Little Miss Mouse
Regular price €5,50 €5,50 On Sale
Your Maileg friends need a suitcase to travel with you!
Working, miniature suitcase. Beautifully made and fully lined with pattern. Great for storing Maileg clothes, Maileg mice, micro bunnies and rabbits, any tiny items, or even a unique gift card holder.
Product details:
Size: 11 x 7 x 4cm.
Material: Metal and leather.