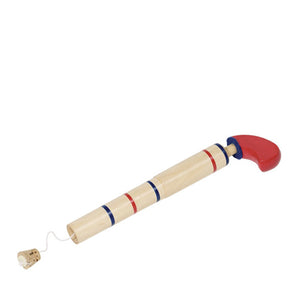 Goki Wooden Pop Gun
Regular price €4,50 €4,50 On Sale
The wooden pop gun by Goki is an old fashioned classic.
The perfect start of a race begins with a bang! The cork bullet is attached to the barrel by a string so it never goes far. It is fired by pulling back the grip and sliding it forward.
All Goki products are designed in Germany and manufactured to strict quality and safety standards, meeting European requirements (CE certified).
Product details:
Age: 3 year +.
Size: 22cm.
Material: Wood and cork.
CE certified.